Affimer® technology has a number of essential advantages over other affinity technologies, such as antibodies and aptamers.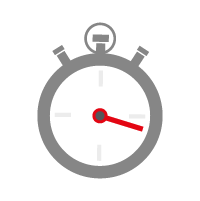 Rapid development
Affimer® reagents can be developed in a matter of weeks, compared to months for standard antibody technologies and only requires sub-milligram quantities of antigen.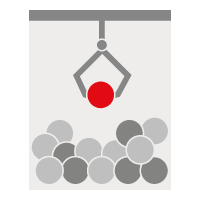 Engineered specificity
Affimer® reagents routinely display binding affinities in the low nM range. These high affinity binders can be used in most applications without the need for additional affinity maturation. The in vitro selection process used to generate new Affimer® molecules can be used to negatively select against common cross reacting targets increasing the specificity further.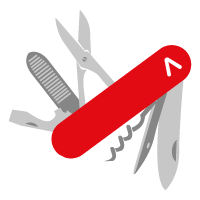 Flexible functionalisation
Affimer® technology is functionalised easily and specifically with fluorophores, tags (V5, c-myc, HA, 3xFLAG, and C-terminal cysteine for example), enzymes, other proteins and ligands making the development of new assays and applications quick and low risk. Antibodies are typically around 150 kDa in size; at 12-14 kDa Affimer® proteins are roughly 10 times smaller, giving them several performance advantages. Due to their chemical stability Affimer® molecules can penetrate some biological membranes and tissues making them ideal as an affinity contrast agent in a range of imaging applications. The Affimer® molecule may also be immobilised at a higher surface density on solid supports in sensors and assays improving the signal to noise for the same detection area.
Ease of manufacturing
Every validated Affimer® product is sequenced and produced by expression in E. coli. Each Affimer® product is checked for purity and concentration, and specificity is checked by mass spectrometry before being shipped to you. Consequently, Affimer® products are of confirmed high quality with no batch to batch variation and with security of supply assured.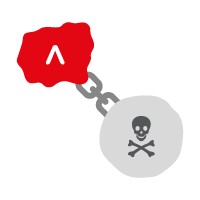 Not limited by the immune system
Research antibodies to a number of targets are not available, not because they haven't been generated but because they cannot be generated. There are a number of reasons that antibodies to certain targets can be difficult to produce: The target may be toxic to the host resulting in death of the host animal before an immune response can be raised; if the target shows a high degree of homology to host proteins it may be unrecognised by the host's immune system and result in a failure to produce antibodies against it; if a target is conformational or a post-translational epitope it may be lost during antigen processing; or it may be difficult to source a sufficient quantity of a rare antigen to generate an immunogenic dose. As Affimer® binders are produced entirely in vitro the range of possible targets is not restricted by the immune system, therefore Affimer® technology is ideally suited to difficult targets.