Affimer® diagnostics key benefits
Affimer® technology has a number of significant advantages over other affinity technologies, such as antibodies and aptamers.
Scroll down and click through the infographic below to find out more.
Non-animal derived
"EURL ECVAM recommends that animals should no longer be used for the development and production of antibodies for research, regulatory, diagnostic and therapeutic applications.
In the EU, the provisions of Directive 2010/63/EU should be respected and EU countries should no longer authorise the development and production of antibodies through animal immunisation, where robust, legitimate scientific justification is lacking."
Affimer® technology is non-animal derived, ensuring that high quality, robust affinity reagents can be produced for your diagnostic needs whilst adhering to Directive 2010/63/EU.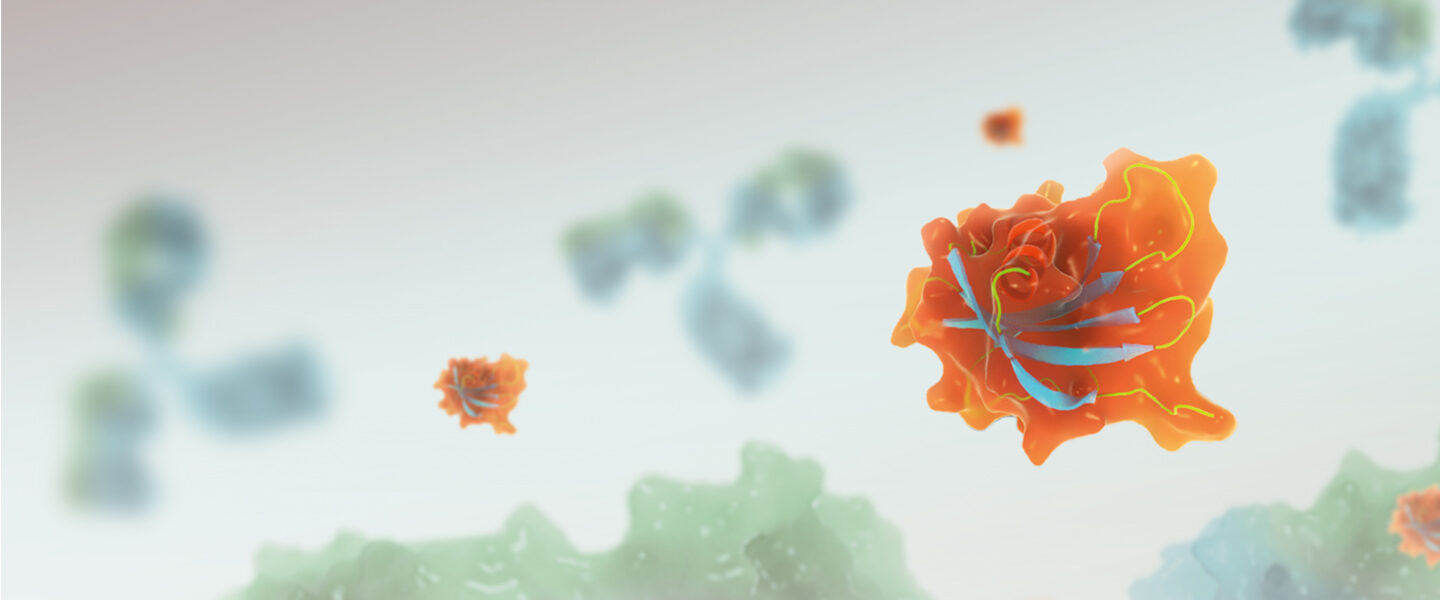 Rapid development
Rapid development provides an ideal diagnostic partner when time is short.
Affimer® reagents can be developed in a matter of weeks, compared to months for standard antibody technologies and only requires sub-milligram quantities of antigen.
For example, Affimer® reagents were raised and characterised in as little as 6 weeks following the SARS CoV-2 pandemic, meaning Affimer® reagents are the go-to choice for pandemic preparedness.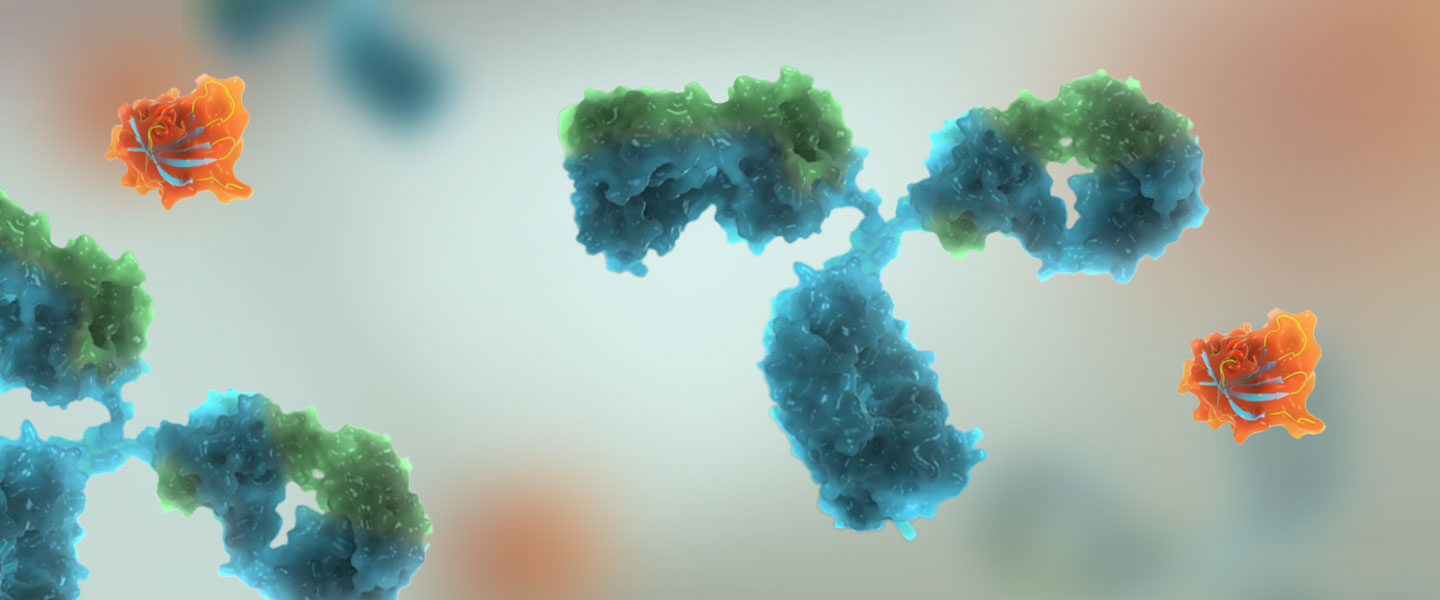 Engineered specificity
Affimer® reagents recognise discrete changes in conformational epitopes. They routinely display binding affinities in the low nM range.
These high affinity binders can be used in most applications without the need for additional affinity maturation.
The in vitro selection process used to generate new Affimer® molecules can be used to negatively select against common cross-reacting targets increasing the specificity further.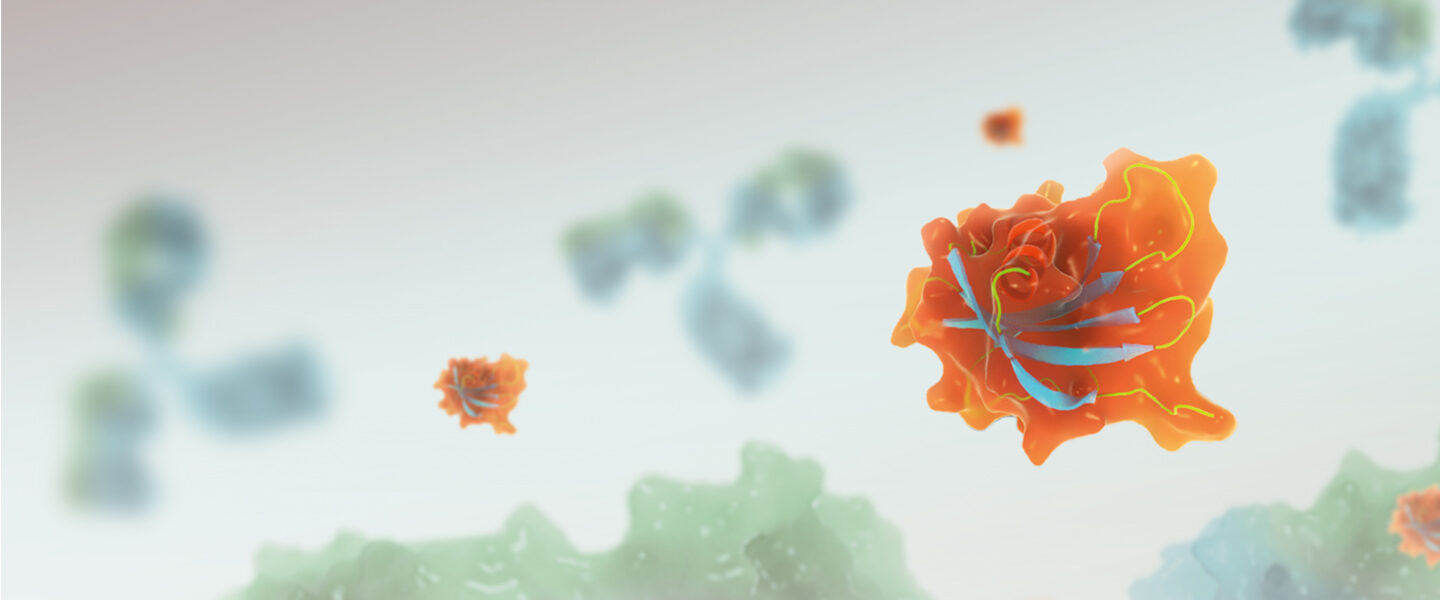 Flexible functionalisation
Affimer® technology is functionalised easily and specifically with fluorophores, tags (V5, c-myc, HA, 3xFLAG, and C-terminal cysteine for example), enzymes, other proteins and ligands making the development of new assays and applications quick and low risk.
Antibodies are typically around 150 kDa in size; at 12-14 kDa Affimer® proteins are roughly 10 times smaller, giving them several performance advantages.
The Affimer® molecule may also be immobilised at a higher surface density on solid supports in sensors and assays improving the signal to noise for the same detection area.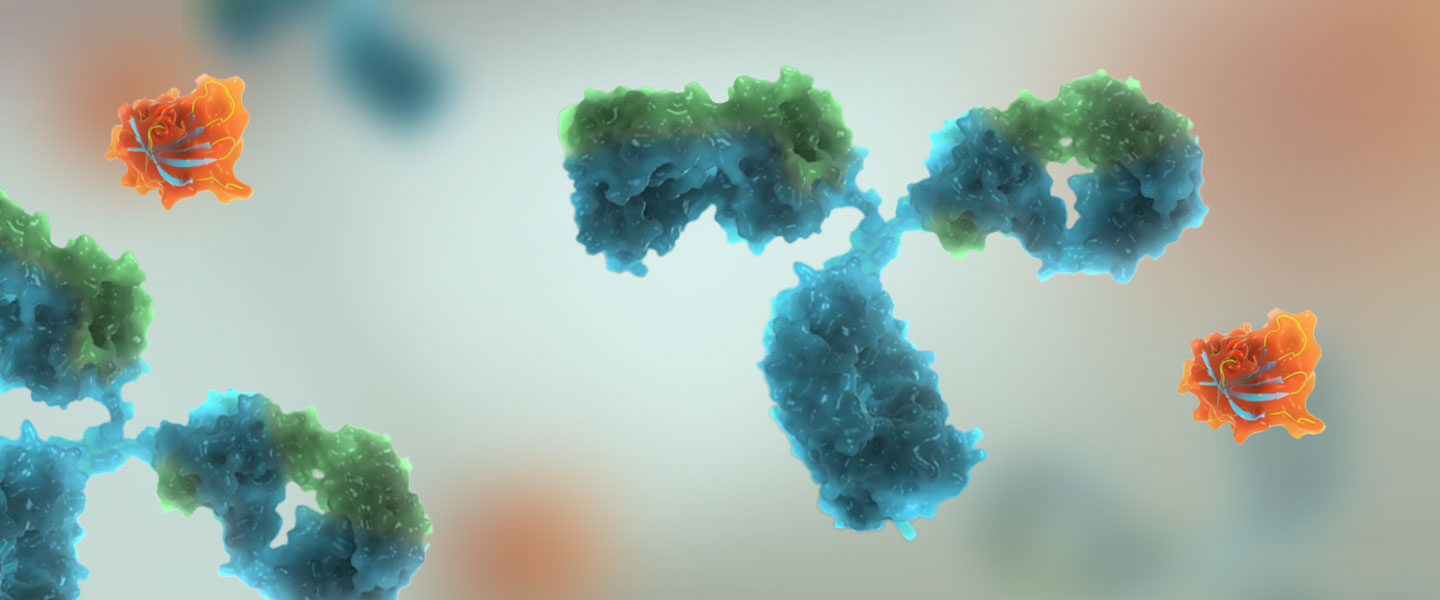 Ease of manufacturing
Every validated Affimer® product is sequenced and produced by expression in E. coli.
Each Affimer® product is checked for purity and concentration, and specificity is checked by mass spectrometry before being shipped to you.
Consequently, Affimer® products are of confirmed high quality with no batch to batch variation and with security of supply assured.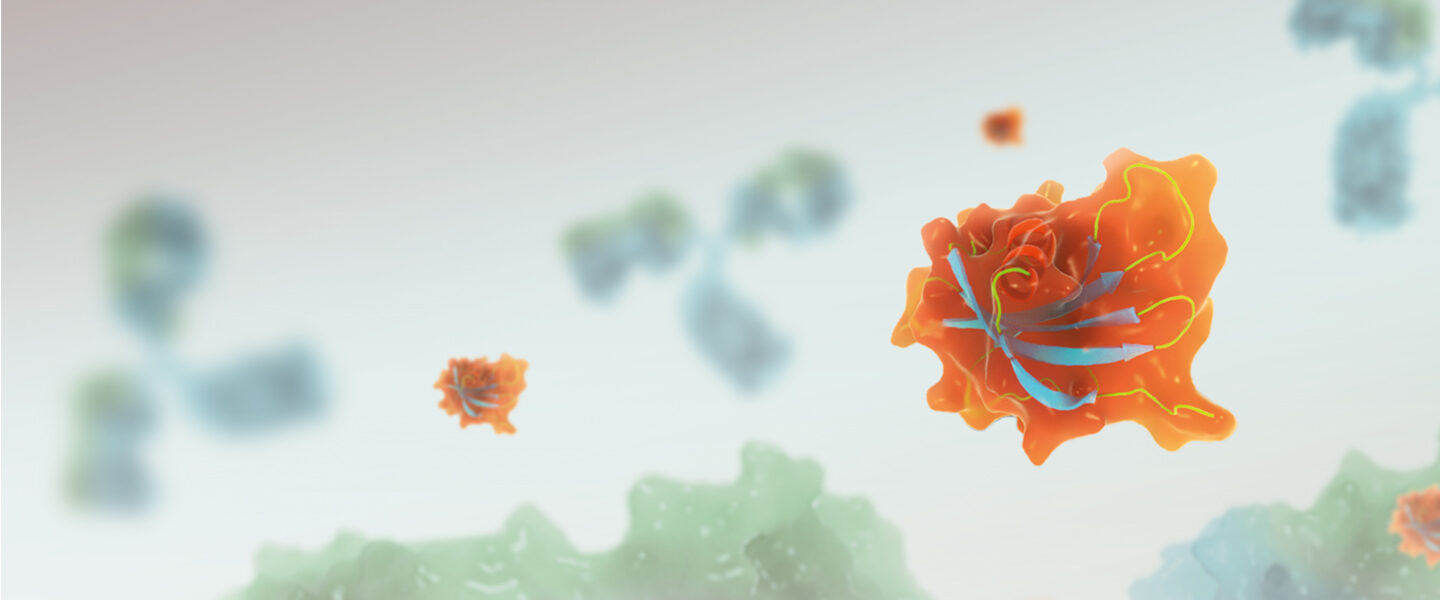 Freedom to Operate
Affimer® technology is entirely unrelated to antibodies.
It is based on a plant cystatin consensus sequence, so there is often freedom to operate in diagnostic applications where significant, well-established antibody-based intellectual property exists.