Developing the next generation of biotherapeutics


Affimer® technology is a novel class of biotherapeutic based on a naturally occurring human protein called Stefin A.
Avacta is building a pipeline of clinically differentiated cancer immunotherapies leveraging the key benefits of Affimer® technology. Our aim is to extend the benefits of cancer immunotherapies to all patients, including those who do not experience a durable response to current single immune checkpoint inhibitors.
The Affimer® platform is Avacta's proprietary therapeutic platform with its intellectual property covered by several patent families.
Affimer® biotherapeutics have a number of essential advantages over other technologies
Small & stable
Affimer® proteins (MW 14kDa) are approximately ten times smaller than antibodies offering significant advantages in terms of tissue penetration in solid tumours. This, combined with excellent stability and high expression, confers good drug-like properties to Affimer molecules.
Tuneable Pharmacokinetics
Affimer® proteins are rapidly cleared from the body if not engaged with their target. The PK/PD of therapeutic Affimers can be tuned using Affimer® XT, a serum albumin binding Affimer half-life extension platform, or using Affimer-Fc fusions. Other Affimer® based half-life extension technologies, such as hyaluronic acid binding Affimer® proteins, are in development.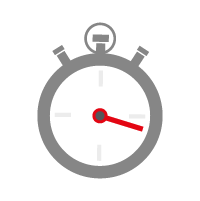 Quick to develop & simple to manufacture
Generated using a well-established and optimised phage display process, high-affinity Affimer® target binders are routinely identified directly from the naïve library in a few weeks. The simple Affimer® scaffold is easy and cost-effective to produce in high-yield bacterial expression systems, while being fully compatible with mammalian and other expression systems.
Bispecifics and Multispecifics
Affimer® proteins can be genetically fused to each other to form multi-specific therapies, or to a variety of other proteins, such as the C-terminus of an antibody, to generate bispecific biobetter formats. Importantly, all formats of these multi-specific Affimer® therapeutics retain high expression yields. They can also be conjugated to toxins to form Affimer-drug conjugates.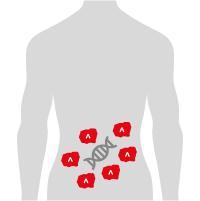 High Expression in Tissues for Gene Delivery
The lack of disulphide bonds and post-translational modifications in the Affimer® scaffold leads to high expression levels of both monomer and multimer Affimer® formats in a range of tissues in vivo, making the Affimer® platform ideal for gene delivery of RNA or DNA encoded Affimer therapeutics.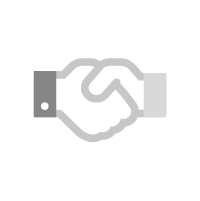 Freedom to Operate
Affimer® technology is entirely unrelated to antibodies. It is based on a human protease inhibitor (Stefin A), so there is often freedom to operate in therapeutic applications where significant, well-established antibody-based intellectual property exists.