Developing the next generation of cancer therapies
Avacta is developing novel cancer immunotherapies combining its two proprietary platforms – Affimer® biotherapeutics and pre|CISIONTM tumour targeted chemotherapy. With this approach, the Company aims to address the lack of a durable response to current cancer immunotherapies as well as current high off-target toxicity experienced by most patients.
Avacta entered the clinic with its lead pre|CISION™ programme AVA6000, a tumour activated form of doxorubicin, in summer 2021. The lead Affimer® programme, a PD-L1 Affimer® antagonist, will form the basis of future bispecifics, combinations with pre|CISION™ chemotherapies and novel tumour microenvironment activated drug conjugates (TMAC®).
Avacta has established drug development partnerships with pharma and biotech, including a research collaboration with ModernaTx, Inc., a development and commercialisation deal with LG Chem worth up to $310m and a collaboration with ADC Therapeutics to develop novel Affimer® drug conjugates. The Company is actively seeking to license its proprietary platforms in a range of therapeutic areas.
THERAPEUTICS LEADERSHIP TEAM
Scientific Advisory Board
Professor James Spicer
Biography
James Spicer MB., BA., PhD., FRCP is Professor of Experimental Cancer Medicine in the School of Cancer & Pharmaceutical Studies at King's College London, and Consultant in Medical Oncology at Guy's & St. Thomas' Hospitals. He has a PhD in cancer biology, and a degree in biochemistry from the University of Oxford. He has established and runs a world-leading Phase 1 clinical trials programme in solid tumour oncology at Guy's Hospital, where the portfolio of studies includes novel immunotherapies discovered and developed at King's as well as many externally sponsored studies.
Professor Krishna Komanduri
Biography
Professor Krishna Komanduri, M.D. is Chief of the Division of Transplantation and Cellular Therapy at the Sylvester Comprehensive Cancer Center at the University of Miami, holds the Kalish Family Chair in Stem Cell Transplantation and serves as the Associate Chief Medical Officer for Clinical Innovation at Sylvester.  He is a Professor of Medicine, Microbiology and Immunology and a physician-scientist with a laboratory focused on T cell immunology in cancer.
Dr. Komanduri serves on the United Health Care Oncology Advisory Committee and on the Optum Health Blood and Marrow Transplantation Advisory Committee. He is a past Chair of the American Society of Hematology Scientific Committee on Host Defense, is the current Chair of the ASTCT Cellular Therapy Committee and Chair-Elect of the Government Relations Committee.
Among his honors, he was elected into the American Society for Clinical Investigation (2009), and was recently inducted in to the Henry Kunkel Society (2021) and into the second class to be named Fellow of the American Society for Transplantation and Cellular Therapy (2021).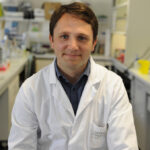 Dr Stéphane Champiat
Biography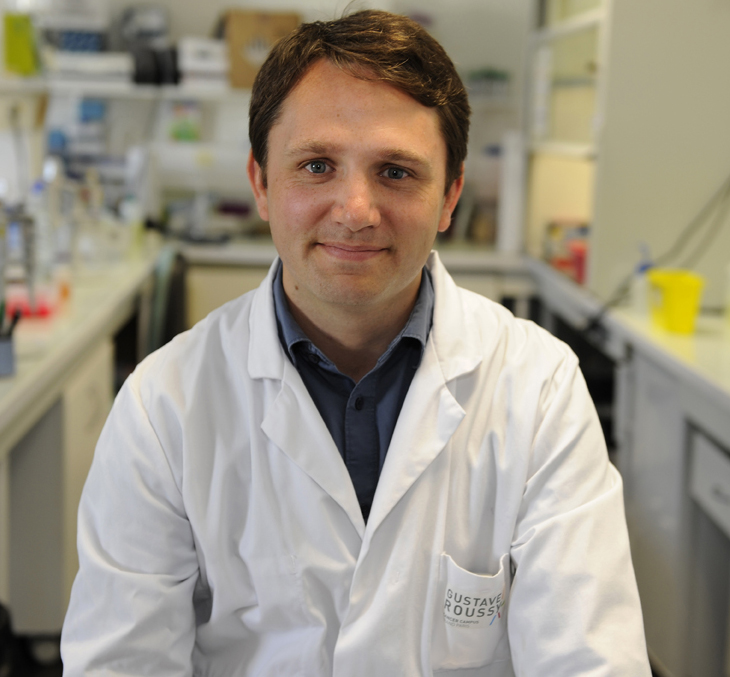 Dr Stéphane Champiat MD, PhD is a physician at Gustave Roussy Cancer Center in Villejuif, France. He has been working since 2012 in the Drug Development Department of Gustave Roussy where he is involved in the development of cancer therapeutics, in particular new immunotherapies. He has been principal investigator or co-investigator of more than 50 phase I clinical trials run by many of the worlds leading pharmaceutical and biotech companies. He is particularly involved in the coordination of the immunotherapy toxicity management program and the development of the intra-tumoral immunotherapy strategy at Gustave Roussy.
partnerships
Avacta works with therapeutics development partners through research collaborations and licensing arrangements